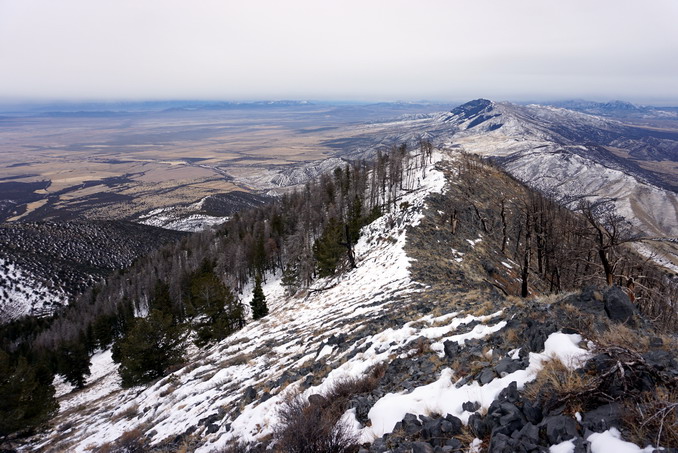 Charnov's (1976) 'Marginal Value Theorem' as applied to me and hiking(?):
Something like….:  the forager (hiker) should leave any patch (peak/mountain range) when it (peak/mountain range) is depleted to the point (i.e. overrun) where foraging elsewhere will provide increased returns (i.e. less people and new views).
This application might be a stretch – but somehow this is how my hiking behavior has evolved over time. If peaks and ranges are my 'patches' and the patch productivity are somewhat derived from the lack of people in any one location AND the uniqueness of the location – then I should be running far from the Wasatch.  Straight-up, I can't stand crowds and tire of the same old peaks. The Wasatch is one beaten 'patch.' So I'm pushed further and further from my home base in hopes of a more productive patch.
This time I was pushed to the southern terminus of the Stansbury Range. A storm was brewing but not slated to arrive until 11am… in the valley. I raced the storm up the ridge above Johnson Pass heading for Vickory Peak – a long considered summit. The climb from sagebrush, through pinyon juniper, through burned out old growth conifers was like many other Great Basin summit. Just more anxiety stricken with a winter storm screaming at my back.
The storm beat me to the summit by thirty minutes (10am) and I climbed to the top in a blasting fog of ice crystals, snow, and lost horizons. Moments like these are tense – was I foolish to climb up above 10,000 with minimalist gear and a new winter arriving? Probably. Should I actually be wearing winter boots and not summer running shoes? Probably. I didn't stay long (the views were gone) and made quick work jogging down the ridgeline back into the warmth of lower elevation.
I loved this peak. Even with the storm racing. But it's a double edged sword. I now bummed that my patch has now been marginalized in one aspect (uniqueness) and I may have to go further next time. But in one other aspect (lack of crowds) the patch is still strong. I saw piles of warm-blooded creatures. But they all had four legs and were even more as reticent then me.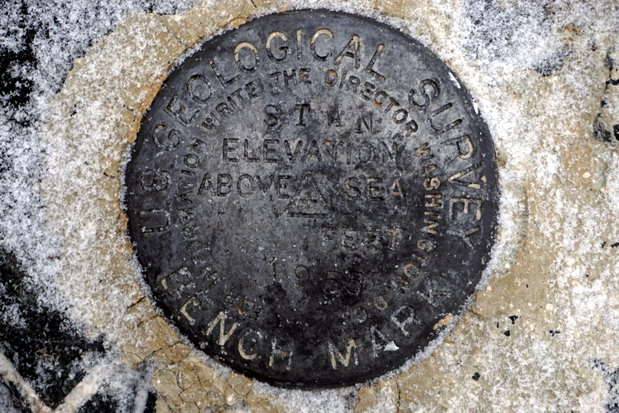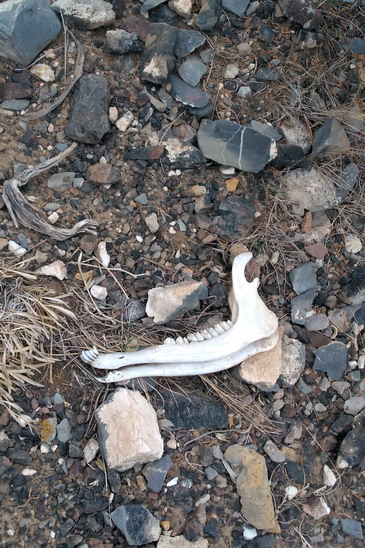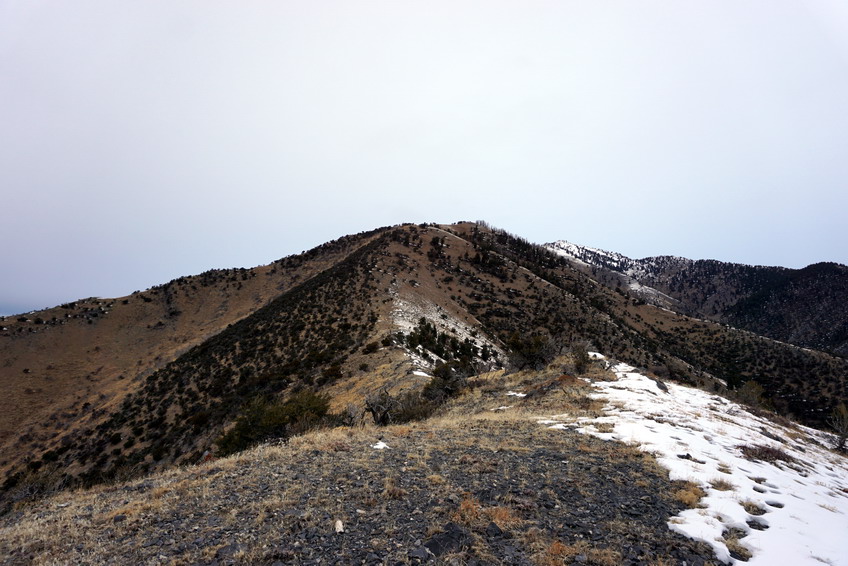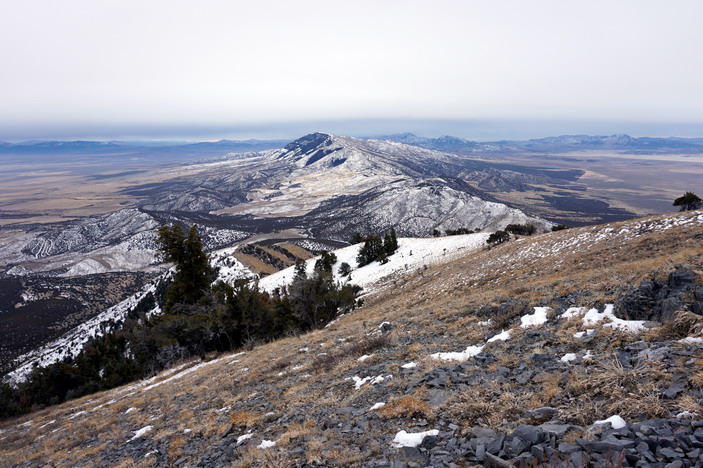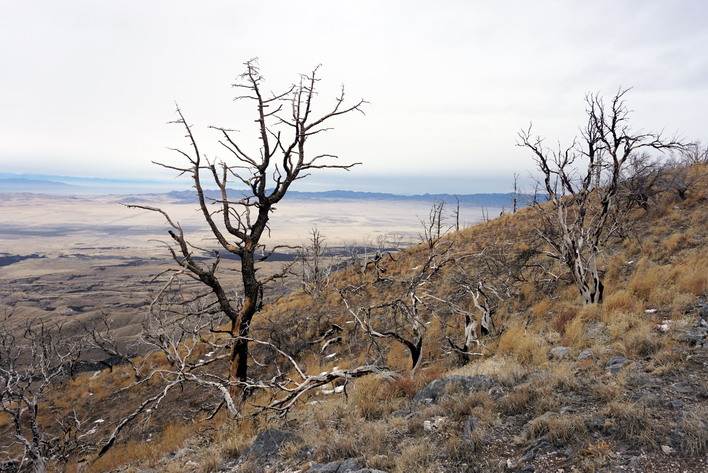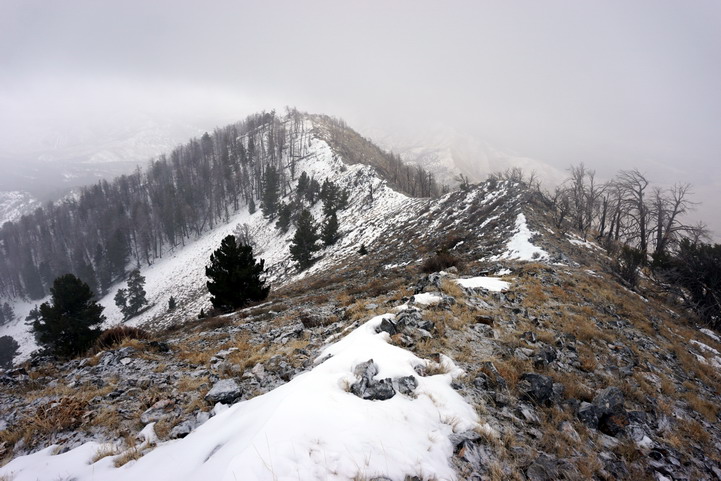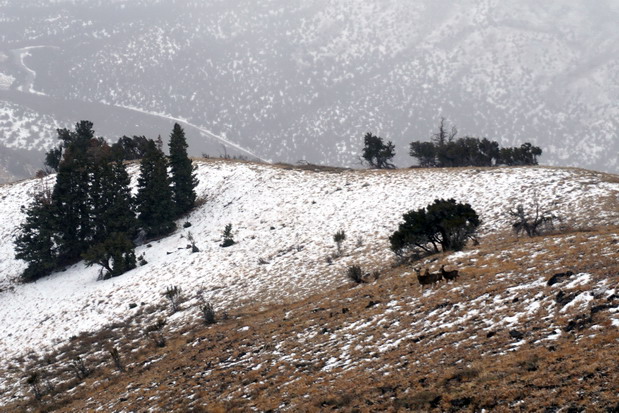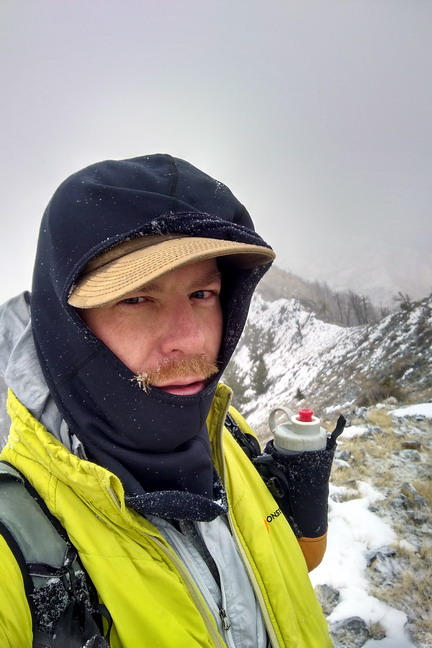 Storm Racing and Patch Theory on Vickory Peak, Stansbury Range