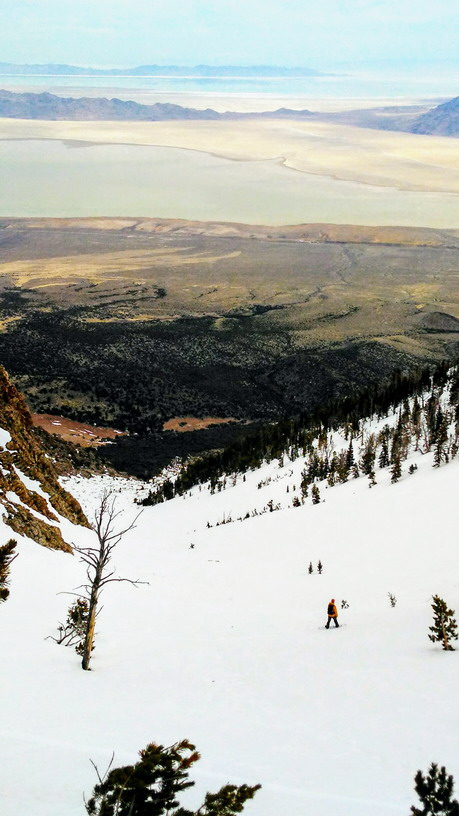 The various ski lines on the east face of Pilot Peak has always beckoned ever since I caught a glimpse in a slide show an old professor showed at Utah State over a decade ago. The photo slide was of my future boss, Kevin Jones, and his dog standing at the mouth of a Silver Island Range cave looking west towards Pilot Peak. There were two or three striking lines, leading from the summit ridge snaking down a few thousand feet to colluvium above the stark Salt Flats. The intersection of snow and salt flats that drew me in and demanded a ski descent.
Over the years there had been plans – but the snowpack was always grim. But this year everything seemed perfect and the snow had arrive in force. And an old friend Alex wanted to meet in Elko to ski the famed Terminal Cancer Coulior. Pilot Peak was en-route to Terminal and finally it seemed fated turns would happen.
My buddy Tim was game and we woke early to make it out to the Ruby Mountains to meet Alex before the snow turned to mush in Terminal. It was good to catch up with Alex but the skiing proved to be pretty abysmal. It was chunky-icy and someone had sideslipped nearly the entire upper in warmer weather leaving a 170cm ice chunnel down the upper chute. The skiing was fun none-the-less but far from the glory of skiing it in the knee deep powder of my first trip in 2011.
We said goodbye to Alex and bailed back east, reaching Wendover at dark and campsite even darker. We had planned to wake early to get on-route up Pilot but we overslept and weren't driving until 8:30. I'd researched the best approach route and printed off Google Earth photos – but initially I took the wrong road and lost a bunch of time. But soon we were wheeling west, up the flanks of Pilot, reaching the road's high point at ~6500ft. It felt late – but we'd come far enough not to head home. So we started booting.
The first 1000 vertical feet was snow-free, boulder-filled. But soon enough we were skinning and making decent time. We climbed a wide, open gully formed by eons of erosion. The Salt Flats below were other-worldly. I wasn't exactly sure the best route – but we found our way to the summit and took in the expansive Great Basin views. The old surveyor station was still there albeit covered in snow.
Given our late start we didn't spend as much time on the summit as was due. So instead we tore the skins and laid edges into a few thousand feet of perfect corn. Watching Tim spray the Great Basin and Salt Flats below with his snowboard was perfect. Admittedly the snow got pretty rough down low. But admittedly I didn't care because I was finally checking this one off the list. The skiing was decent. The views were unreal. I might be back… but not anytime soon.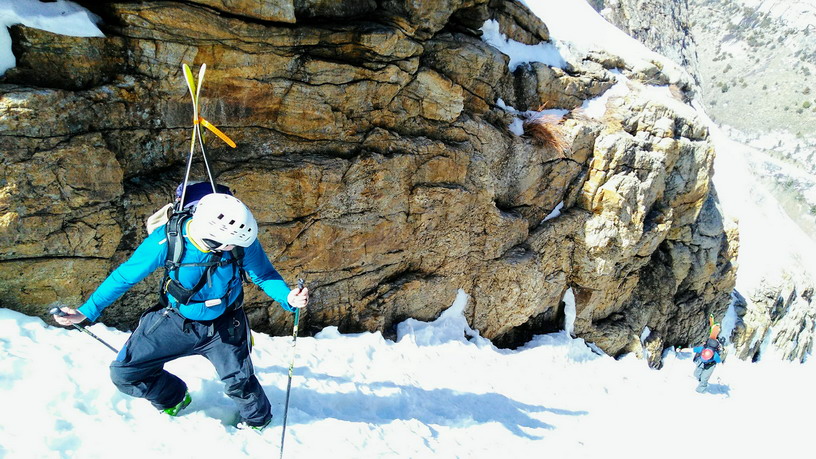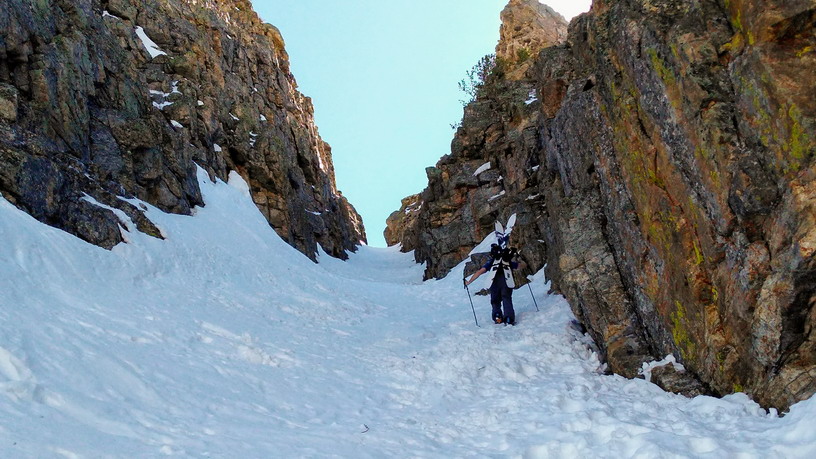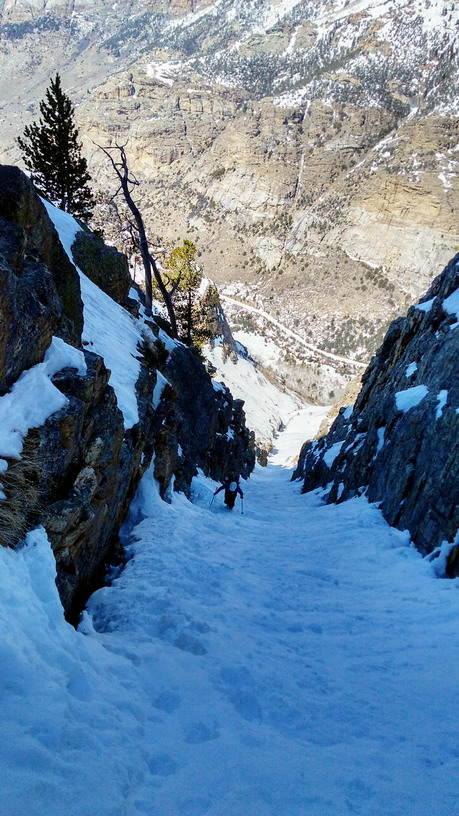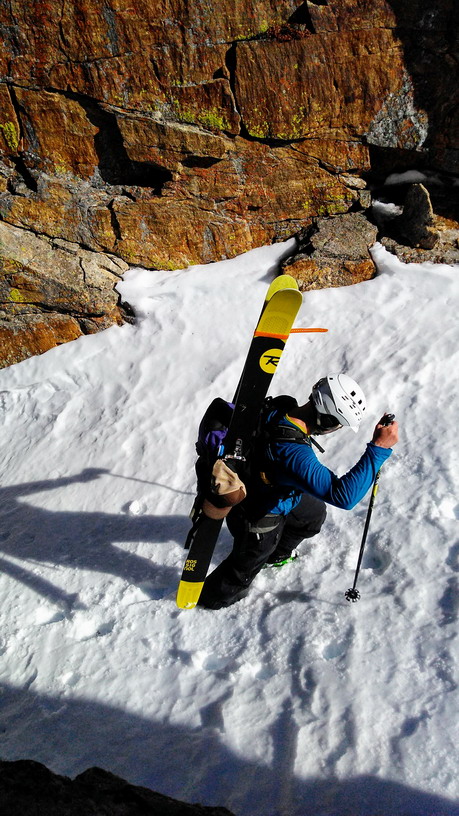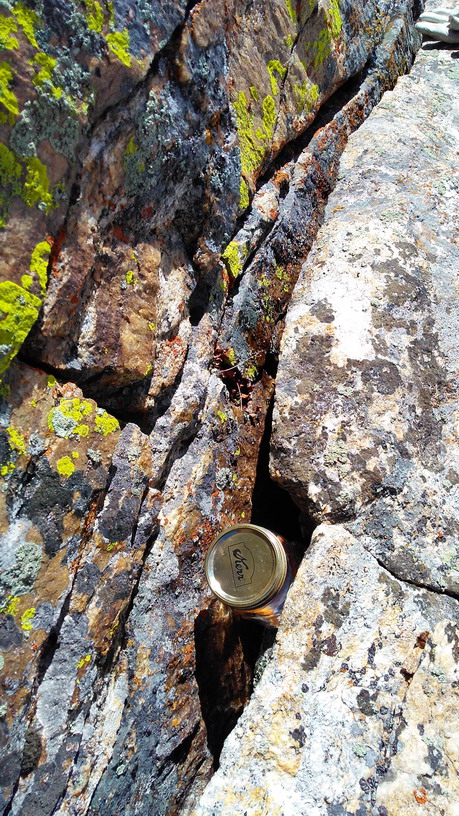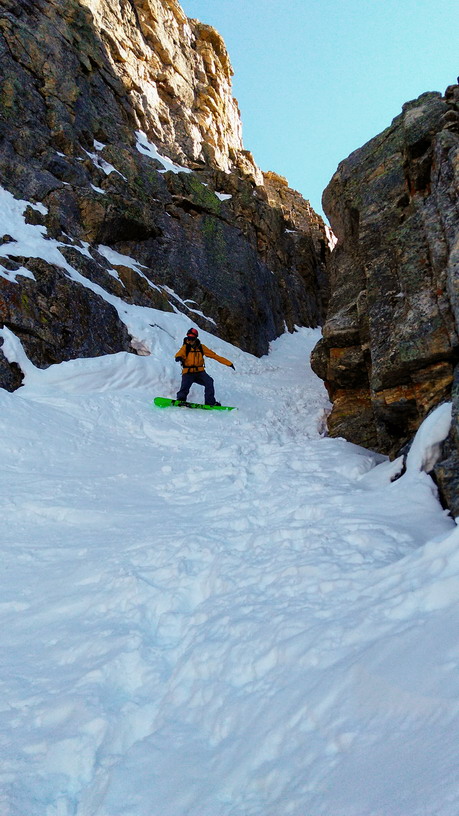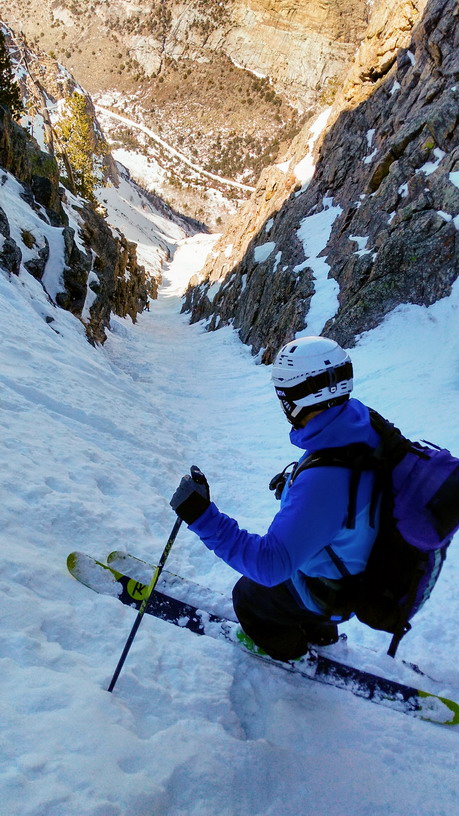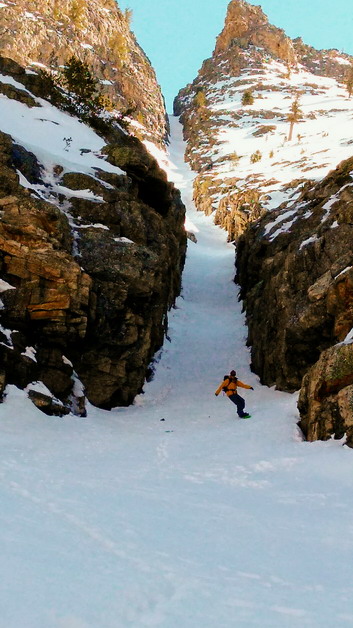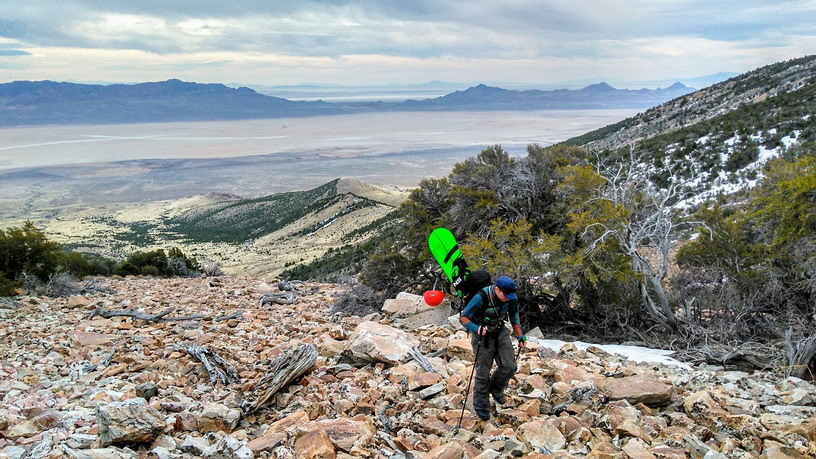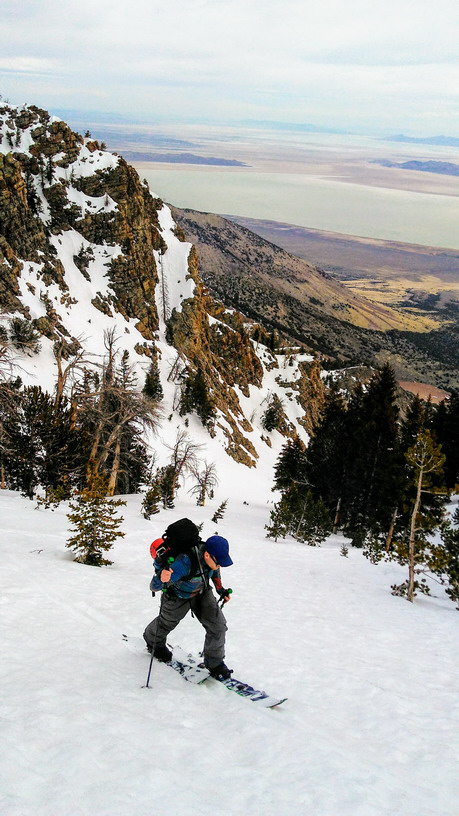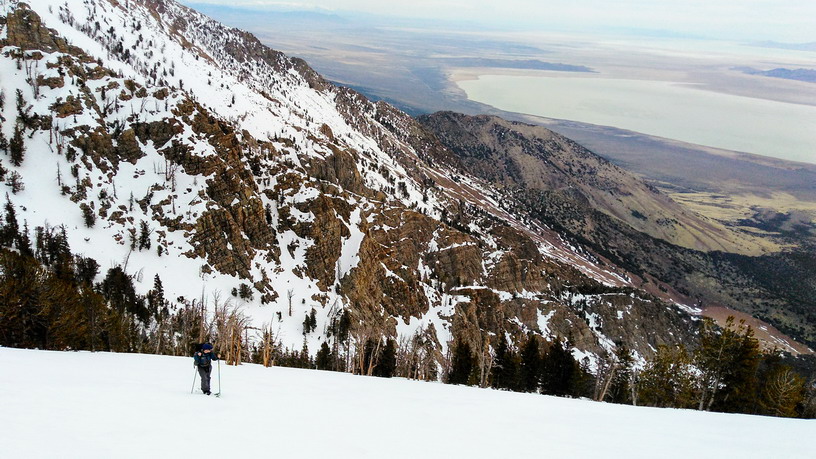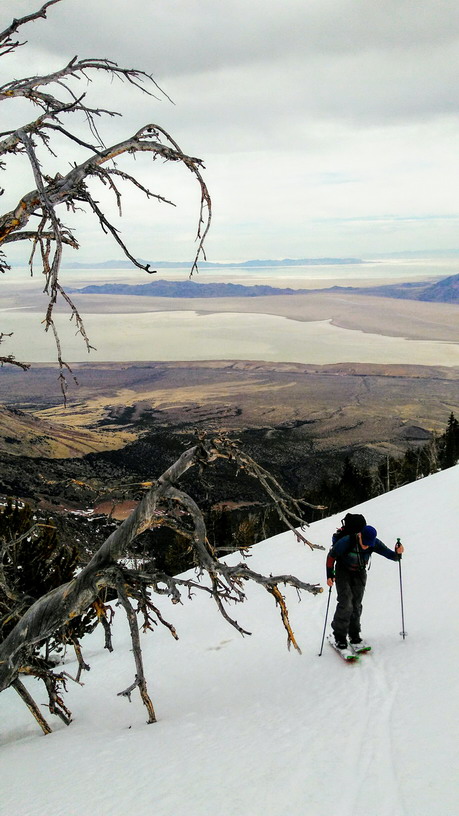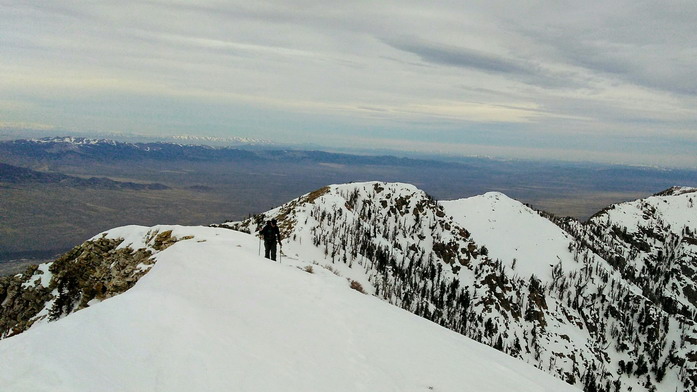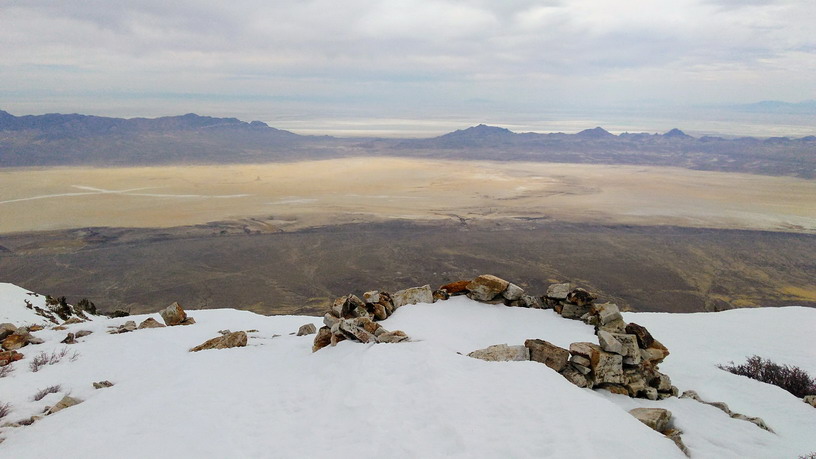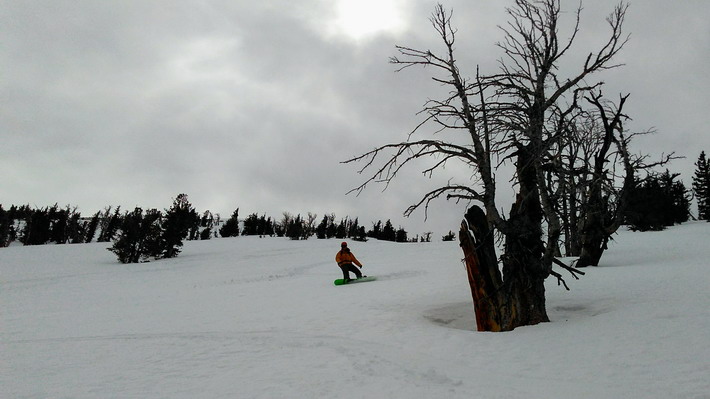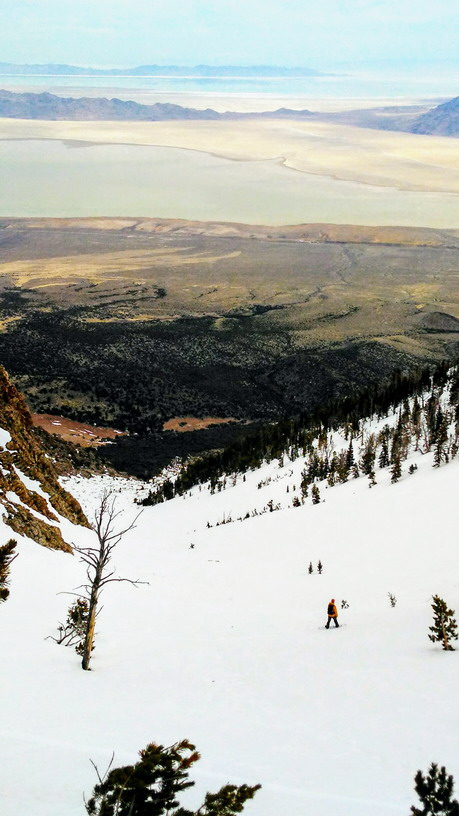 Nevada: Skiing the Pilot (Peak)